Do You Need An LED Screen? 
Specialists In LED Display Screen
VSTAR Indoor and outdoor LED Displays, LED Video Displays, outdoor advertising billboard Display, interactive led video floor, Digital Signage, LED message outdoor display, LED pharmacy to cross display,Digital Poster LED Display,HD 4K Indoor Display, transparent LED Screen,Flexible LED Mesh screen& led screens solutions, which best choice for Media facade,shopping malls, hospitals,Bank, corporate, government offices, hotel, event Shows, nightclubs, exhibitions,commercial real estate, meeting time and TV shows etc.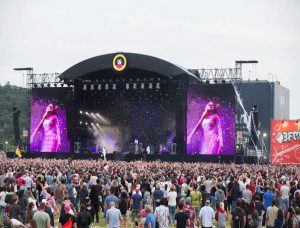 Rental LED Display
Rental led display which is compare to fixed led display, it has both indoor & outdoor rental led display, indoor rental led display apply into exhibition center, music festival, wedding ceremony, etc.
Flexible LED Screen
Flexible LED Module can shape Flexible LED Screens of different shapes for a striking and eye-catching display.
Common:LED Sphere Display,Cylinder LED Screen,Circular LED Display,etc

Transparent LED Screen
VSTAR transparent LED display is an innovative technology allowing you to turn your window into a digital billboard, suitable for advertising all products and services
Digital Poster Display
Ultra-light ultra-thin, to support any installation; Plug and Play ;Front maintenance, quick and easy;Intelligent module, wireless splicing,Intelligent management.
LED Pharmacy Display
Everywhere in the world pharmacy owners are placing colourful, dynamic, LED, variable message signs in their stores in addition to the standard sign.
Round LED Display
VSTAR High Definition outdoor double side round LOGO LED display is a new type of shop signboard
which makes your brand more remarkable and valuable
Our Core Values
Our commitment to these values, in both words and actions, builds a stronger,benefiting all of our customers.
ABOUT 

VSTAR
A Chinese-based LED Displays manufacturer, VSTAR offers creative solutions, reliable products, and dependable service for our industry-leading LED displays technologies and solutions. Driven towards excellence to meet your standards, VSTAR offers a one-of-a-kind design for your tour, event or installation through our award-winning line of LED video displays and digital signage.
Working with architects, designers, engineers and consultants, VSTAR is proud to develop custom LED Screens solutions for each and every customer while also providing top-tier customer support throughout the entire experience. For more information on the complete line of VSTAR LED video displays and led screens, visit VSTAR at www.ledvstar.com
Explore Recent Work
There are many successful led screens projects cases from our worldwide customers. We help establish their brand as a topical authority, demonstrate how our product displays a colorful world and bring many benefits for each customer, we're appreciated every client support and trust our companies. With your trust and support, VSTAR will be stronger and stronger.
Best selling Rental LED Display for Audi
admin
2019-12-10T11:27:09+00:00
Outdoor LED Display for Audi
admin
2019-04-07T20:56:03+00:00
Indoor LED Display
admin
2019-04-07T20:58:27+00:00
Our Clients Say:
"Thank you for your professionalism and thanks for your company ( VSTAR ) nice quality of P2.5mm LED Display products, this my comments you can give to your customers when they're worried about your products quality. Anyway, we hoped to work together again in the future, good luck."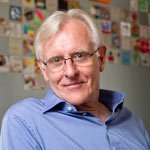 "We bought a 500sqm flexible led screen in past 2 years from VSTAR company. It's still working very well now. We're happy to work with VSTAR led display quality and quickly reply for service. we always work with your company. Thanks for your efforts and support."
Trusted Partners
Being faster, better, more feature-rich and cost-effective are differences that drive product strategies, R&D efforts, marketing, and advertising campaigns, sales approaches and collateral materials
Professional LED Screens Experts
VSTAR LED Displays to display your colorful life and lighting brighter world, to realize that what you want the result.
Only takes a few seconds!