In today's fast-paced digital world, LED screens are quickly becoming a must-have tool for companies looking to stay ahead in the competitive market. As technology continues to evolve at an unprecedented rate, businesses are turning to modern visual solutions to reach larger audiences and make a lasting impact. LED screens offer a powerful and eye-catching way to get your message across, with vibrant colors and large-format visuals that can be seen from any distance.
At VSTAR LED, we offer a wide range of LED screen solutions designed to meet the unique needs of businesses of all sizes. From indoor and outdoor displays to custom-made LED screens, we can help you create the perfect visual solution for your business.
Our LED screens are built to last and can withstand even the harshest weather conditions, ensuring that your investment delivers a strong return on investment. Whether you're looking to advertise your products or services, create an engaging display for an event or exhibition, or simply add a stunning visual element to your business space, VSTAR LED has the expertise and experience to help you achieve your goals.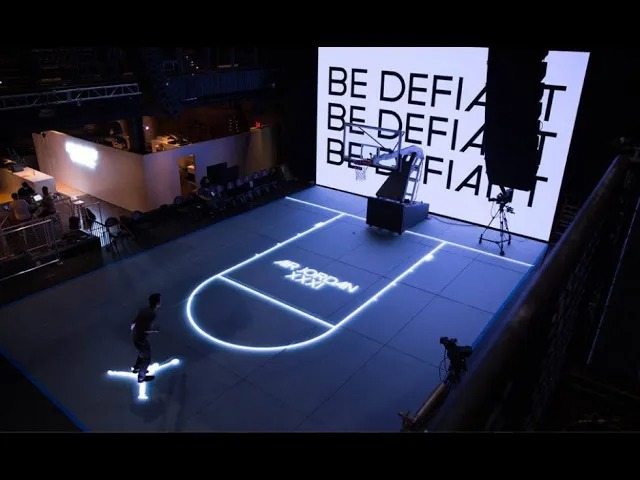 It can be used for a variety of purposes, including conferences, video studios, airports, churches and concerts.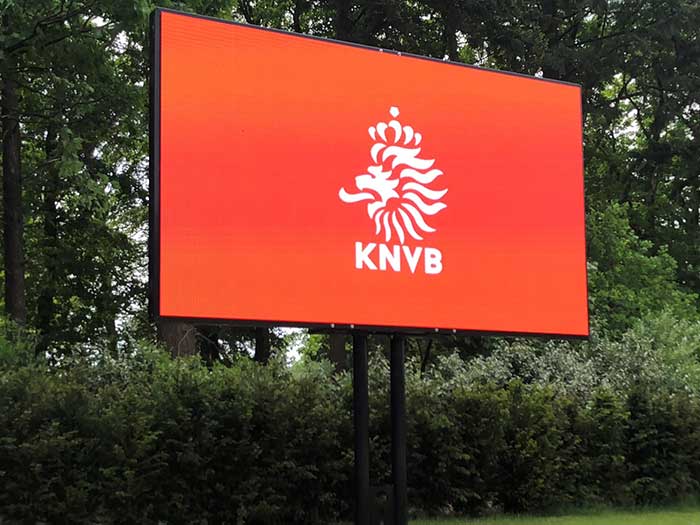 Outdoor LED Screens are mainly used for installing media facades as a brand advertisement.
Displaying colorful and exciting events shows and some outside stages by using rental led displays.
High-resolution LED display shows 4K video content in the control room and display vividly videos.
VSTAR LED Screens for any markets
Over the past decade, the advertising industry has witnessed a significant shift towards digital billboards and LED signs. These displays offer a unique opportunity for marketers to engage their target audience through vibrant visuals and dynamic content that can be easily updated. At VSTAR, we specialize in providing LED screens that can help businesses of all sizes take their marketing campaigns to the next level.
Indoor LED screens
Indoor LED screens have become increasingly popular in a variety of settings, from retail stores to office buildings. There are several key benefits to using indoor LED screens, including:
-Improved visibility: Indoor LED screens can be placed in a variety of locations and easily seen by customers or employees.
-Increased engagement: Indoor LED screens can be used to display content that is interactive and engaging, such as video or social media feeds.
-Flexibility: Indoor LED screens can be used for a variety of purposes, including advertising, branding, wayfinding, and more.
If you're considering using indoor LED screens in your business or organization, contact us to learn more about our products and services.
Outdoor LED screens
LED screens are a great way to advertise in any outdoor market. They are eye-catching and attention-grabbing, which makes them perfect for businesses that want to stand out from the competition. Outdoor LED screens are also very durable, so you don't have to worry about them being damaged by weather or vandalism.
Stage led screens
Our LED screens are perfect for any market, from small businesses to large events. Our screens come in a variety of sizes and resolutions, so you can find the perfect fit for your needs. We also offer a variety of features, such as our live streaming capabilities, that make our screens the perfect choice for any event.
Fine pitch led displays
LED screens are becoming increasingly popular in a variety of markets due to their many advantages over traditional LCD screens. One advantage that is particularly beneficial in certain markets is the fine pitch of LED screens.
2023 New LED Screen Price Check
Quick and easy: Enter your specifications and get a quote in one business day
What's are the LED Screen Solutions
Our products are suitable for any application.
An LED screen is an excellent solution for any church that wants to improve its visibility and communication with its congregation. There are many benefits to using an LED screen, including the ability to display images and videos in high definition, the ability to reach a wider audience, and the ability to create a more engaging and interactive environment.
Church leaders can use an LED screen to display announcements, Bible verses, or other important information. They can also use it to show video clips or live footage of sermons or events. LED screens are also a great way to engage the congregation in worship through song lyrics, Bible quotations, or other visual aids.
If your church is considering an LED screen, there are a few things you should keep in mind. First, be sure to choose a reputable company with experience in designing and installing LED screens. Second, be sure to work with your church's budget and space limitations. And third, be sure to test the screen before making a final decision – you want to be sure it meets your needs and expectations.
An LED screen is a great way to draw attention to your shopping mall and get people in the door. You can use it to display special sales, announcements, or even just some eye-catching visuals.
LED screens are becoming increasingly popular in shopping malls due to their energy efficiency and durability. They also offer a wide range of features and options that can be tailored to specific needs.
Some things to consider when selecting an LED screen for your shopping mall include:
-Size: How large of an area do you need to cover?
-Brightness: How visible do you need the screen to be?
-Location: Where will the screen be located within the mall?
-Viewing Angle: How wide of an angle do you need people to be able to see the screen from?
With the popularity of LED screens, more and more businesses are turning to them for their sports needs. LED screens are a great way to keep your fans engaged during the game, and they can also be used for post-game branding and other content.
If you're considering adding an LED screen to your sports venue, there are a few things you need to keep in mind. First, you need to choose the right screen size to meet your needs. Then, you need to decide on the best location for it. Finally, you need to make sure you have a reliable power source.
Once you've taken care of these details, you can start planning what content you want to display on your new LED screen. For example, you can use it to show live game action, replays, highlights, statistics, and more. You can also use it to interact with your fans, display information or play the game.
No matter how you use it, LED screens are of great benefit in taking your sports venue to the next level.
When it comes to choosing an LED screen for your stage or event, there are a few things you need to take into consideration. First, you need to decide how big of a screen you need. The size of the screen will depend on the size of the venue and the number of people attending the event. If you plan to have a large number of people attend your event, then you will need a larger screen.
Next, you need to consider what resolution you need. Resolution is important because it determines how clear and sharp the images on your screen will be. If you plan to display HD video, then you'll need a high-resolution screen. Finally, you need to consider where you are going to place your screen. You want to make sure it's in a place where the audience can see it clearly.
As soon as you have considered all of these factors, then you can start shopping for an LED screen that meets your needs. There are a variety of different screens on the market, so take your time and find one that fits your event.
LED screens are a great way to display information at airports. LED screens are bright and easy to read even in direct sunlight. They can display flight information, arrival and departure times, weather information, and other important information.
LED screens can be programmed to display different images or videos and can be used to promote airport services, advertise special offers or simply welcome visitors. They are also durable enough to withstand the rigors of air travel.

LED screens are a type of digital display that uses light emitting diodes as pixels. They are commonly used as video displays in public places such as storefront windows, office buildings and other urban spaces. smart city applications for LED screens include.
Digital Signage. Replacing static signs with dynamic, customizable content that can be updated in real time. Led screens can be used to display traffic information, public service announcements or advertisements.
Interactive kiosks. Engage with passersby using touch screens to provide directions, local information, and even video chat capabilities.
Public Art. Turn unused space into an interactive canvas for community expression and creativity. Led screens can be used to display live video, user-generated content, or pre-programmed animations and visuals.
Event Management. Use LED screen technology to make your next event more immersive and engaging. Live tweets and video feeds can show a unique audience experience, social media integration and sponsorship opportunities are just a few of the ways you can use led screens at your next event.
VSTAR LED: One of leading LED Screen manufacturer
We are one of the leading LED display manufacturers in Shenzhen, China. With our one-stop solution for LED displays, our products are exported to more than 43 countries.
VSTAR LED offers LED displays for different purposes, including out-of-door LED displays, indoor LED displays, rental LED displays, LED communication boards, cross LED displays, and many more led screens.
Similar to church advertisements, VSTAR church LED displays feature seductive plates, videotape content, and clear textbooks.
Church culture creation, event organization, road guidance, and corner display entice further deists to supplicate and laboriously share their faith.
As an ISO 9001-certified manufacturer of pukka LED displays, VSTAR rigorously controls the quality of the display and can comply with other standards such as CB, CE, RoHS, PSE, etc.
Based on your projects requirements , VSTAR can provide you with the stylish LED display. In addition to OEM, third-party product testing, installation plans, on-site installation definitions, online plant viewing, and more, we provide complete turnkey results for LED display manufacturing. In this way, you can focus on creating value for your guests.
Make an appointment now in our showroom or at your location
by intelligent engineering 
ShenZhen VSTAR Technology Co., Ltd
Bao'an District,Shenzhen,China
Do you have projects about LED screens? Or maybe you are interested in our products? Fill out the contact form and we will answer as soon as possible.