LED screens for outdoor commercial use, with
super brightness and ultra colorful LED image quality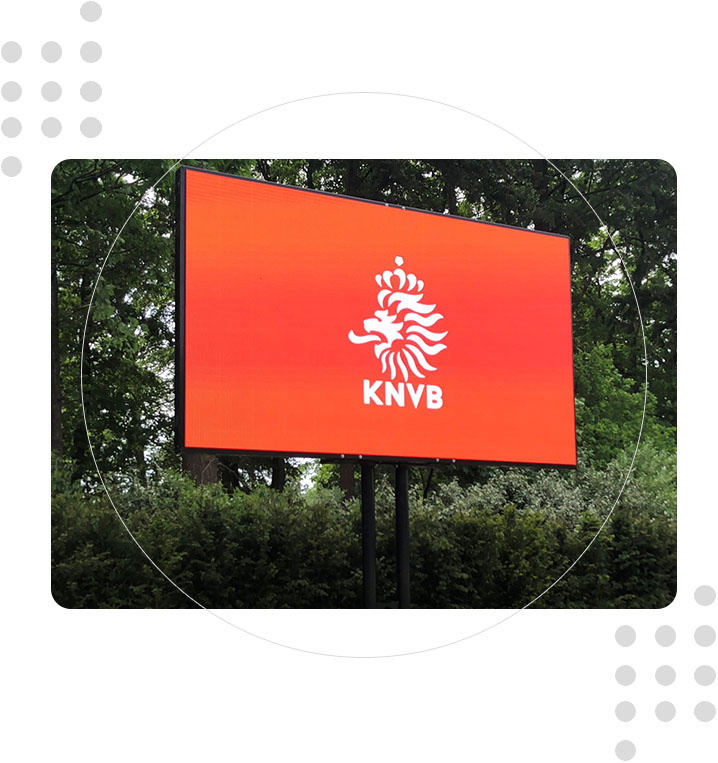 Commercial LED Display Benefits
Commercial LED screens behind a store can show images, text and other media formats. The content changes in an instant, so it can be more valuable than traditional painted billboards. Commercial screens captivated people's attention before they had electricity.
Led commercial display boards are a great way to maintain your advertising 24/7 and reap the benefits of an investment that will last. Outdoor printed billboards may need to be replaced often.
With display advertising, you're able to increase your payout from sponsorships and other types of paid methods. LED displays make for one of the most adaptable and suitable tools for accomplishing these goals, as other display technologies will have more limitations, such as lower protection and brightness.
Easy management and intelligent control, remote control and simple operation make the whole control progress efficiently. You can upload hundreds of ads to the software management and run them automatically.
Improve the impression your brand
Is your event boring and predictable? Do you want to make meetings more effective? Do you want to improve the impression your brand makes on customers? If so, then think about investing in a commercial LED display.
Commercial LED displays are a great way to organize events and make them more impressive. They're also useful for making meetings easier to manage. You'll be able to convey your message more directly and you'll improve your brand potential when you create a stronger first impression with customers.
Wholesale price guarantee in China
Options for quality, service, sustainability and unburdening
We don't just sell LED screens, we take care of everything from start to finish. This means planning the entire process and carrying it to the extreme, so our customers always get the perfect results.
Make an appointment in our Factory or Online Meeting now
Ultimate Guide For Commercial LED Display
VSTAR outdoor LED billboard provides extreme visual presentation and high-quality advertising display, which greatly attracts the eye of the audience.
That's often watch some different viewing of led display technology in different countries.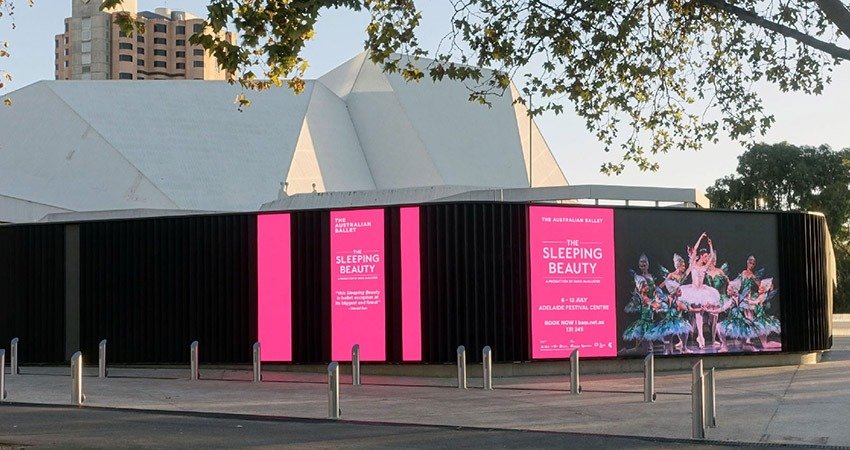 Here, we'll introduce to you what aspects LED billboards should concentrate to. it's going to bring some hints or inspiration to your advertising business.
Chapter 1: What's Benefits of Commercial LED Display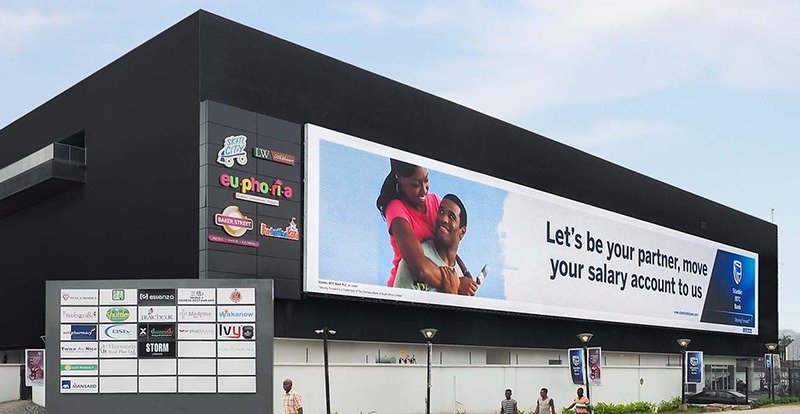 With the professional development of LED display technology and highly new innovative market, we have learnt more knowledge on commercial led displays.
As a sort of alphanumeric display billboard, LED billboard can display text, image, video, TV signal, camera signal and other sorts of advertising content. the entire commercial LED monitor are often divided into several parts to display different content.
Digital ads on LED billboards are more likely to be seen and impressed by potential customers. The LED monitor has high brightness and bright colors, which makes the advertising content better and leaves a robust visual impact on passers-by. it's easier to urge in-tuned with more potential customers and to market the brand better.
Dozens or many ads are often uploaded to LED ad screen management software and run automatically as planned. you'll customize the order and playback time of every advertisement.
Outdoor LED led display can withstand any adverse weather , stable performance. except for outdoor print advertising, it's replaced quite frequently. within the end of the day , LED advertising screens are more profitable and economical.
Vstar features a very comprehensive line of indoor and outdoor commercial products, whether it's V-shaped, curved or other shapes of installation, our products are often customized.
Chapter 2: The LED Display can used in different occasions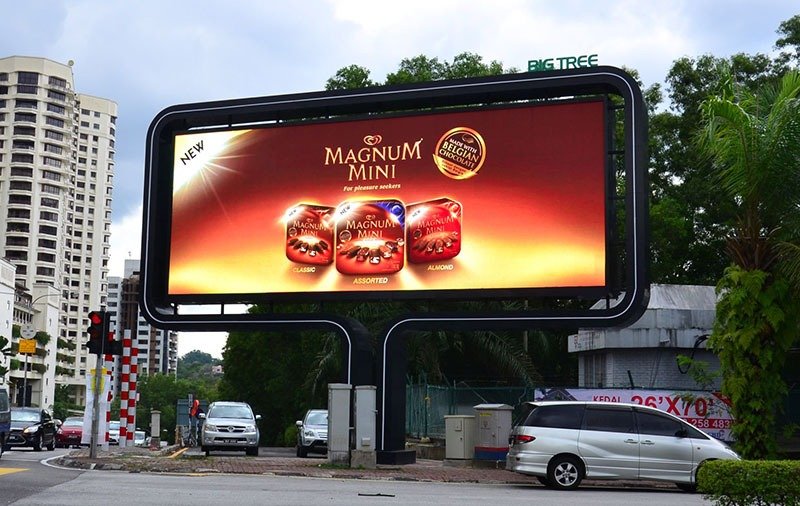 As an integrated modular industrial product, LED billboard are often customized consistent with the precise installation environment to satisfy a spread of applications. Here are the foremost common applications for LED displays.
This is often why we will always see an outsized number of LED billboards on stock exchanges, airports, train stations and bus stations to display real-time data feedback as Somehow, these places (except stock exchanges) also display a billboard perfectly. Where there are crowds, there are advertisements. Another major application of LED display island , amusement parks, resorts and company showrooms.
Different from commercial advertising activities, LED displays in these places are mainly wont to display corporate videos, product or program demonstrations and internal facilities to market their own brands
LED monitor features a very wide selection of applications during a sort of industries, where the necessity for an outsized screen, are often LED monitor . After all, it still belongs to the display category, and it might be an enormous category if necessary
Chapter 3: What's best solution to control the commercial LED Display
According to the various mode of signal transmission, the control of outside LED screen are often divided into two types: synchronous control and asynchronous control.
Synchronization control means the LED advertising screen displays text, images or videos from control computers or other input devices like TV signals, cameras, video recorders, and so on.
Real-time signal transmission requires that the LED advertising screen is usually connected to the control computer or video processor.If the connection fails, the LED ad display will lose its signal and display nothing.The synchronization control is widely utilized in commercial LED advertising display, rental LED display, sports LED display and other large format LED display.
The asynchronous control LED advertising screen can work independently and doesn't always need to be connected to the control computer.you would like a computer as long as you would like to edit the content of the advertisement. All advertising content are going to be sent to the control card within the LED advertising screen via UTP CAT5 cable, USB drive, WiFi connection, 4G wireless or other sorts When the information is successfully transferred to the control card, the info are going to be saved within the memory card of the control card.
Asynchronous control is suitable for controlling the pc faraway from the LED advertising screen or where the installation location is difficult to attach. This control method is typically used for little size LED display, roadside LED display or outdoor advertising LED display.
Chapter 4: The Commercial Display Equipment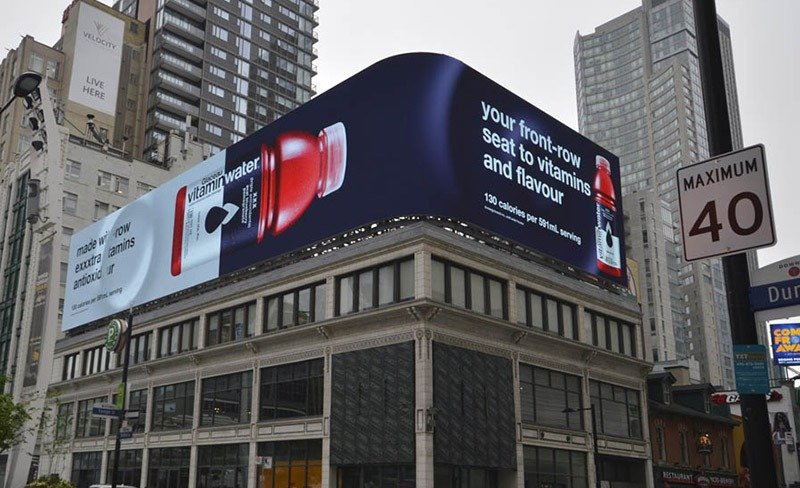 As a high value-added industrial product, LED advertising monitors are often compatible with other devices or software to realize some very practical functions. this may make your LED display system more reliable and easier to manage. Here are some recommended devices for your LED monitor.
For outdoor LED advertising displays, the ambient brightness varies greatly during the day and night. If the LED display runs at the preset brightness throughout the day, it'll be too bright or too dark. If it's too bright, it'll cause light pollution, be unfriendly to the eyes, and consume more electricity. If it's too dark, it'll affect the image quality of the advertisement, and therefore the sponsors aren't satisfied with it.
The solution to the present awkward situation is to use light sensors. it'll automatically adjust the display brightness consistent with changes in ambient light conditions, helping to realize an ideal balance between visual experience and commercial value.
As an advertising operator, it's necessary to watch the operation of all of your LED advertising screens to make sure that they're running properly so as to display ads. But how are you able to do that during a simple way? television could also be an answer , but it's quite out of date and impractical to work .
If a monitoring card is installed within the cabinet, its working status are going to be monitored. This makes it possible to diagnose problems in time and maintain them quickly.
The multi-function card are often integrated with light sensor and temperature sensor to capture the encompassing environment and adjust the parameters of the LED advertising monitor to make sure that it works within the best working condition. If your LED display uses an influence distribution cabinet, you'll install a multi-function card in it to regulate the regular power on and power off of the screen. an equivalent is true of ventilators or air conditioners.
In addition, the multi-function card also integrates audio output, which may be connected to speakers or amplifiers.
Chapter 5: 4 ways to teach you how to clean the LED Displays​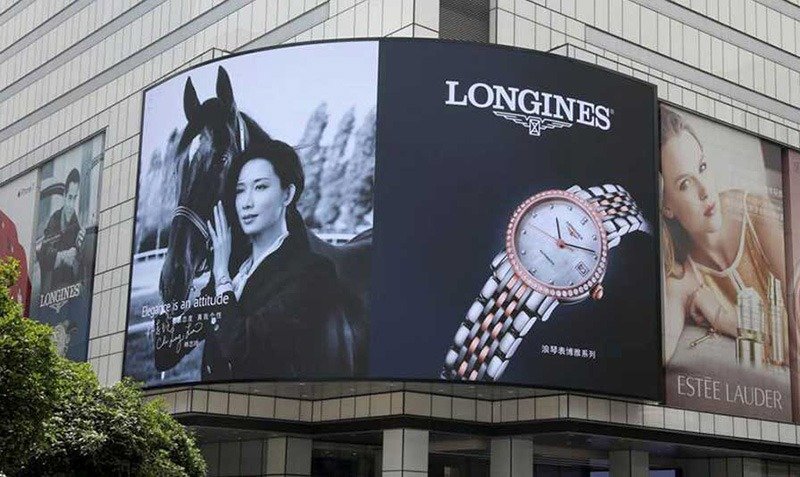 As the preferred media solution for commercial advertising, outdoor LED billboards are widely utilized in many industries due to their high uniformity, high stability and excellent imaging performance. However, after running for a particular period of your time , the dust and other particles on its surface will affect its performance. Therefore, so as to take care of its best performance and prolong its working time, regular cleaning work is important . But the way to clean the outdoor LED advertising screen?
Interior of the cupboard is clean
The dust entering the cupboard through the ventilation fan will stick with the fan and increase the operation resistance. it'll also fall on electronic components, affecting its thermal conductivity and insulation performance. to form matters worse, if not cleaned for an extended time, LED billboards in constant high humidity conditions, dust will absorb moisture within the air, leading to PCB boards, receiving cards, bus boards, like short or mildew.
The power to the LED display must be turned off before cleaning. atmospheric pressure guns, detergents and soft brushes are often wont to remove dust. However, care must be taken to avoid damaging the parts. At an equivalent time, you'll also check the cable and control card to form sure there are not any loose connections.
Turn off the facility to the LED display before performing any cleaning work. Dust removal. atmospheric pressure guns are often wont to blow dust. Then you'll pack up the stubborn dirt with an electrical brush. You clean from left to right or within the other way , within the same direction
Cleaning. Spray clean water and special cleaning agent on the surface of LED monitor . Then you would like to wash the LED module mask with a brush (soft), from top to bottom and from left to right. Brushing must be done carefully to avoid damaging the LED. then , spray water to get rid of dirt and foam
Drying the screen. The surface of the LED monitor are often dried with a pneumatic gun or detergent. The rapid drying process reduces dust sticking to the wet surface and leaves stubborn dirt. Or let it dry naturally, if the air conditions are good.
Chapter 6: What to try to to before buying a LED display?
If you're an importer within the local market, you'll purchase a transparent LED monitor consistent with the customer's request. However, if you're a novice and need to shop for a LED screen to run your own advertising company. Here share some solutions for your study
You should have an inventory of market information in mind. for instance, what percentage advertising companies are on the market, what percentage outdoor LED screens are there, where their LED screens are located, what the pixel spacing and size of the screens are, then you'll get a general idea of what outdoor LED screens are suitable for your business.
In addition, you ought to determine what proportion advertisers are willing to buy the campaign, check your existing customers, and predict what percentage customers you would possibly have after installing an outside LED screen. Then you'll know what quite outdoor LED screen can meet your expectations and the way long you'll recoup the value . If it proves to be an honest business, then it can go.
Whether you're an importer or an user , the progress of applying for an installation license will affect your entire purchase process, especially outdoor installation. only you get the license are you able to buy the LED display. Otherwise, albeit you purchase it, you'll only store it in your warehouse. If you put in it without permission, it's likely to be dismantled by the govt .
For example, if you would like to put in LED advertising screens on the front of the building and facing the road. Then you would like to urge permission from the owner first, then get permission from your community. Finally, it's going to be a permit from the Highway Bureau or similar department. Different regions and countries have different license policies.
Therefore, it's necessary for you to understand the progress of the license. Purchase can only be made when the license is prepared or is close to be completed, otherwise all of your effects could also be wasted.
The best commercial LED display Screen:
Vstar is one among the foremost reliable and globally recognized retail stores for commercial LED display quality. we've a trustworthy image because the manufacturer of high-quality LED billboards. one among the most uses of economic LED displays is to display and market products, services, brands or organizations, as these LED advertising screens are considered to be more attractive and attractive ways to approach the general public . Since 2012, our company has been promoting its content by providing the proper equipment to profit advertising agencies and help them.
Wide audience with high brightness and high stability:
These are now one among the highly recommended promotional and advertising media solutions following the huge transfer of economic LED display advertising agencies and reduced procurement costs. Because you'll display multiple content on these LED billboards, you'll make tons of cash . These commercial LED displays are controlled by other devices like monitors within the room . it's the simplest at high altitudes. it's eye-catching and attracts the eye of passers-by. In most cases, you'll find such LED ads in buildings and in several sorts of exhibitions and events.
Our commercial monitor is that the best outdoor LED monitor , which may withstand all the inclemency conditions and polluted air. VSTAR delivers you a finished product with a transparent LED display hanging on any building or street. We use high-tech equipment and modern manufacturing tools to make sure the fully proven safety of our products. Our staff are highly skilled and committed to preparing the foremost eye-catching products on the worldwide market. Our company's goal is to revolutionize LED advertising and convey new trends in LED billboards among market competitors.
Our flagship products have excellent UHD quality and sturdiness , setting a benchmark for other products to emulate. VSTAR spares no effort to convince you our business principle of "honesty, integrity and responsibility". We are proud to supply comprehensive services like after-sales service, on-site and 24×7 telephone company for our entire team.
Are you Looking for Commercial LED Display
Commercial LED Display has a wide variety of products giving you the ability to choose the perfect and suitable product for you.
by intelligent engineering
ShenZhen VSTAR Technology Co., Ltd
Bao'an District,Shenzhen,China
Do you have projects about LED screens? Or maybe you are interested in our products? Fill out the contact form and we will answer as soon as possible.