Quality Control of LED Screen
Quality control of LED screen
If you're worried about the quality of your LED display before paying the balance, rest assured that VSTAR LED follows a comprehensive and strict quality control process. As a professional LED display manufacturer, we check every step of the production process and maintain stringent quality standards.
Our quality control process includes inspecting materials, testing the LED modules, assembling the display, and performing a final inspection before shipment. We also provide pictures and videos of the quality inspection process, along with a detailed checklist to ensure that every aspect of the LED display meets our standards and your requirements.
At VSTAR LED, we understand that quality is critical for our customers, and we strive to provide the highest quality LED displays. You can trust us to deliver an exceptional LED display that meets your expectations and provides reliable performance.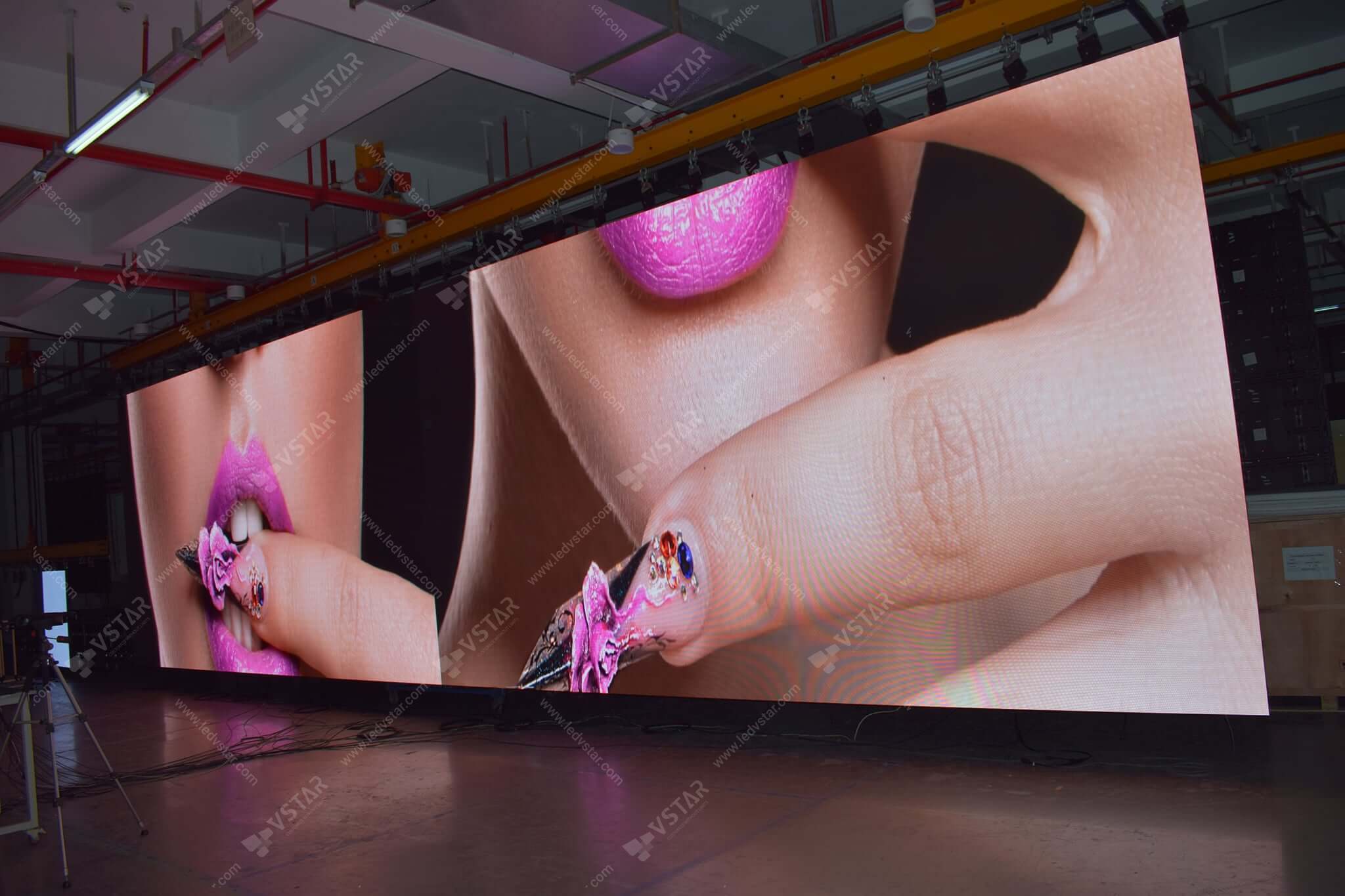 Before beginning the production process
 it is essential to establish a quality control plan to ensure the production of high-quality LED displays.
Quality control plays a crucial role in LED display manufacturing. It is essential to plan the quality inspection process, approve the raw materials, and confirm the specific production requirements with the factory's responsible personnel before production starts.
In addition, it's crucial to communicate with the customer to check the product details and confirm their requirements. With a comprehensive quality control plan in place, you can minimize the risk of errors, ensure the highest quality standards, and deliver an LED display that meets your customer's expectations.
At VSTAR LED, we recognize the importance of quality control and have established a rigorous quality inspection process that starts before production and continues throughout the production process. We strive to deliver LED displays that meet and exceed our customers' expectations.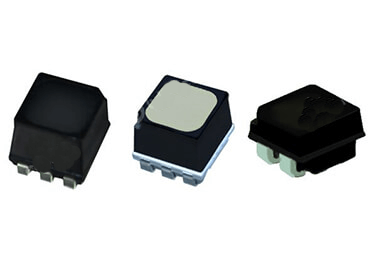 LED Lamp Quality material
The ultimate performance of LED display quality depends on the quality of its raw materials. We have to confirm the selection of raw materials before production.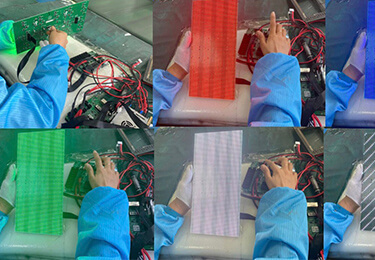 Proofing videos and photos will include all the details of your production order as well as aging effects in colors such as red, green, blue or white.
Confirm the production details
This is the most essential part of the process. When scheduling an order with the production manager, it is necessary to list the complete requirements to ensure that they are all required by the customer's order.
In the process of LED screen production
At VSTAR LED, we take pride in our LED screen production process, which includes strict requirements enforced in our workshop and continuous employee training to ensure smooth project execution.
To maintain our high-quality standards, we hire experienced quality inspectors to check and verify that every product meets our quality expectations. Throughout the production process, a quality inspector is present at the end of each production step to ensure there are no issues before moving on to the next step.
Our quality inspectors are highly trained and have extensive knowledge of the LED screen manufacturing process. They carefully examine every aspect of the LED display, including materials, production techniques, and final assembly. Our inspectors also use advanced testing equipment to identify any defects or irregularities, ensuring that only the highest quality products leave our factory.
At VSTAR LED, we are committed to providing our customers with reliable, high-quality LED displays that exceed their expectations. Our rigorous quality control process ensures that every LED display we produce is of the highest quality and will perform flawlessly.
LED lamp baking
We use NationalStar lamp which need to be baked before SMT, in order to prevent a lot of dead LEDs in future. So we have stability in the quality of our products.
Efficient Plant & Machinery
We are very aware of how essential it is to have an end-to-end quality machinery that can bring you brilliant and most consistent LED screen products.
Experienced workers
VSTAR has always believed that only the most qualified staff can get the quality of the product right and the company can go the distance to meet your expectations of perfection. That's why VSTAR never stops employing more LED screen specialists in the LED display industry.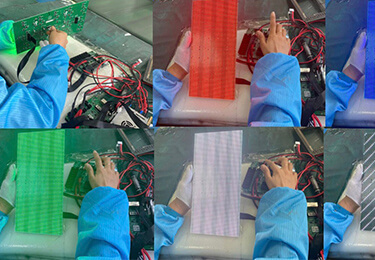 Test for each LED Lamps
VSTAR will strictly inspect all the production processes and test each lamps more than 5 times
Aging each LED Module
The aging test of the LED modules is a very essential part before assembling the LED Cabinet, and we do a at least 24 hours aging test.
Aging complete LED Screens
After we have assembled the LED Cabinets, we constructed the complete LED display and performed an aging test for at least 72 hours.
After the production is completed
At VSTAR LED, we believe that quality control doesn't end with the completion of production. After production, we provide our customers with three essential materials: quality inspection pictures, quality inspection videos, and quality inspection reports.
Our quality inspection pictures and videos capture all the details of your production order, including the aging effect of colors such as red, green, blue, or white. These materials provide you with visual evidence of the quality of your LED display and allow you to see every detail of the production process.
In addition to the visual materials, we also provide a comprehensive quality inspection report that lists all the quality inspections we have conducted, including the quantity, raw materials, size, brightness, and waterproof performance. The report also outlines the detailed steps of each inspection, providing you with complete transparency and peace of mind.
At VSTAR LED, we have a dedicated quality control team that inspects every LED screen before shipment to ensure that there are no dead pixels and that the colors are consistent. Our LED screens meet international standards, ensuring that our buyers receive the highest quality products available.
We understand that quality control is a critical part of delivering reliable and high-performing LED displays to our customers. That's why we invest in a rigorous quality control process that starts before production and continues throughout the entire production cycle, culminating in a final inspection before shipment.
Check the quality inspection videos and pictures as below
For each order, VSTAR Led will take care very strictly of quality inspection to make sure our customers are fully satisfied and to build a long-term cooperation.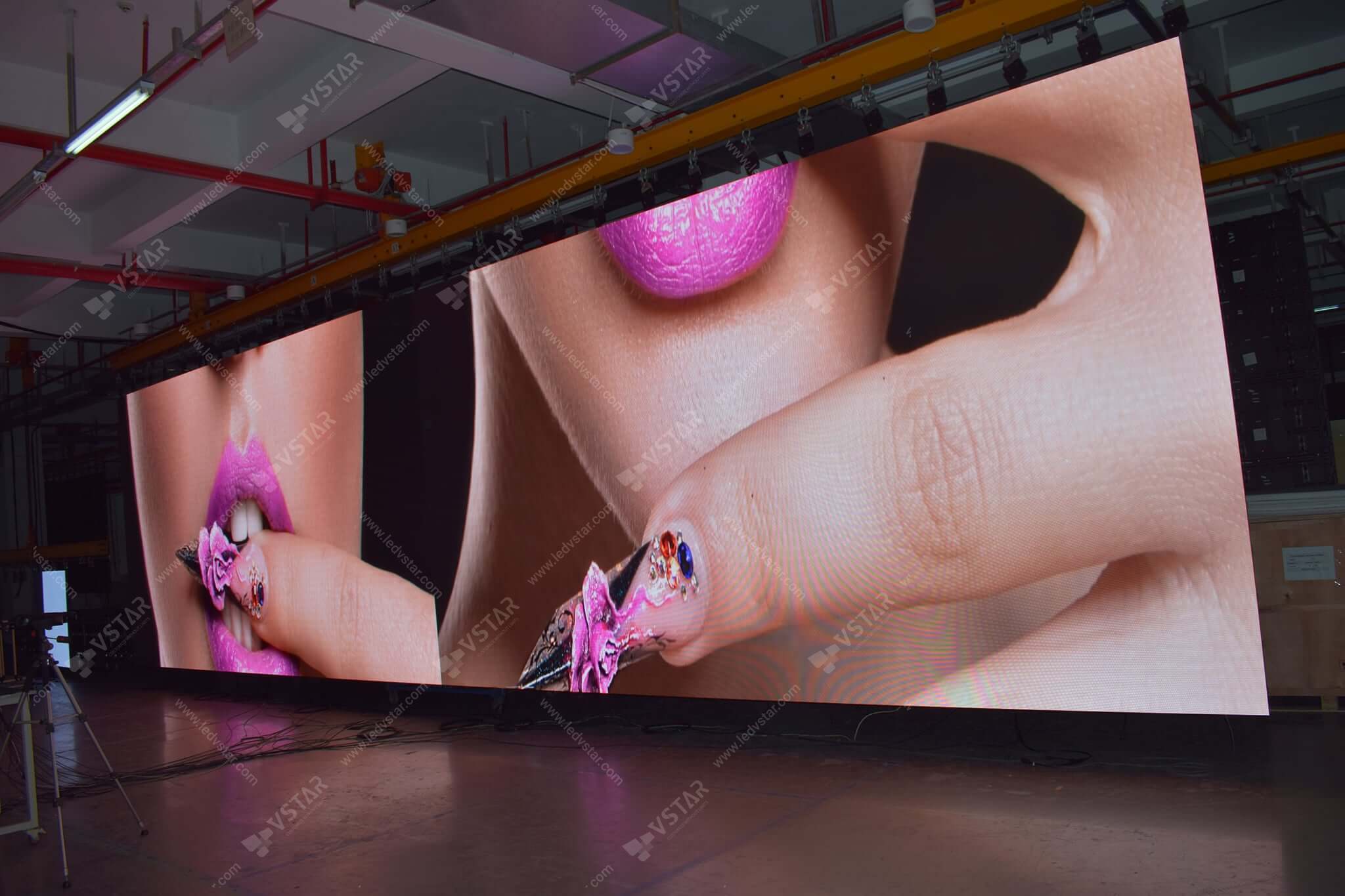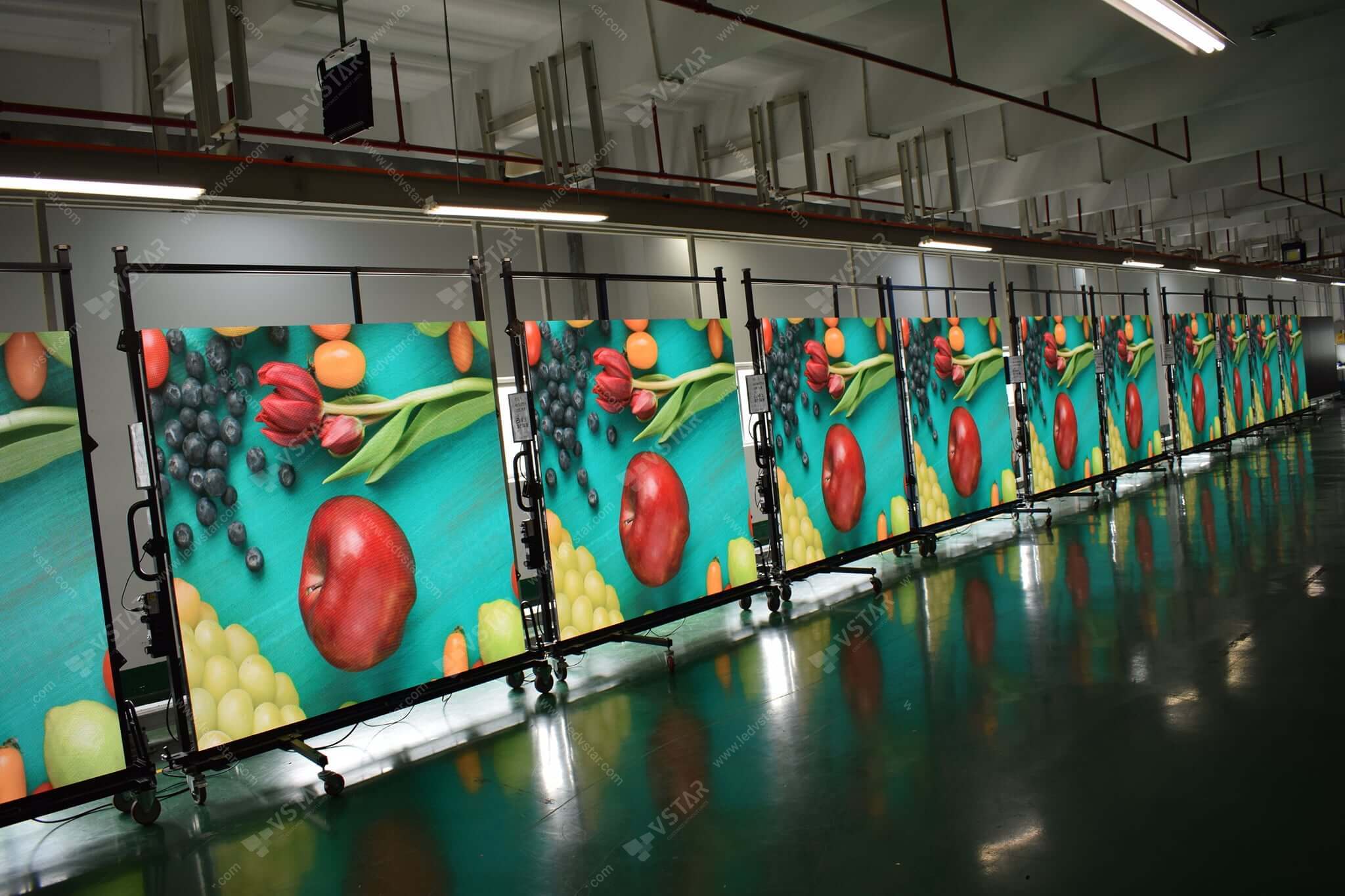 by intelligent engineering
ShenZhen VSTAR Technology Co., Ltd
Bao'an District,Shenzhen,China
Do you have projects about LED screens? Or maybe you are interested in our products? Fill out the contact form and we will answer as soon as possible.