Do You Need An LED Screen? 
Specialists In LED Display Screen
VSTAR Indoor and outdoor led displays are good for shopping malls, hospitals, banks, corporates, government offices, pavilions, hotel, stadiums, events, exhibitions, cultural tourism, commercial real estate, railways stations, post offices, control rooms, etc.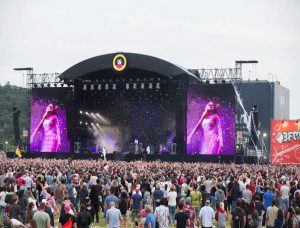 Rental LED Display
Rental led display which is compare to fixed led display, it has both indoor & outdoor rental led display, indoor rental led display apply into exhibition center, music festival, wedding ceremony, etc.
Flexible LED Screen
Flexible LED Module can shape Flexible LED Screens of different shapes for a striking and eye-catching display.
Common:LED Sphere Display,Cylinder LED Screen,Circular LED Display,etc

Transparent LED Screen
VSTAR transparent LED display is an innovative technology allowing you to turn your window into a digital billboard, suitable for advertising all products and services
Digital Poster Display
Ultra-light ultra-thin, to support any installation; Plug and Play ;Front maintenance, quick and easy;Intelligent module, wireless splicing,Intelligent management.
LED Pharmacy Display
Everywhere in the world pharmacy owners are placing colourful, dynamic, LED, variable message signs in their stores in addition to the standard sign.
Round LED Display
VSTAR High Definition outdoor double side round LOGO LED display is a new type of shop signboard
which makes your brand more remarkable and valuable
Explore Recent Work
There are many successful led displays projects cases from our worldwide customers. We help establish their brand as a topical authority, demonstrate how our product displays a colorful world and bring many benefits for each customer, we're appreciated every client support and trust our company. With your trust and support, VSTAR will be stronger and stronger.
Trusted Partners
Being faster, better, more feature-rich and cost-effective are differences that drive product strategies, R&D efforts, marketing, and advertising campaigns, sales approaches and collateral materials.
Please share your demands of our LED Displays and we will response your inquiries within 2 hours. Any interest or requirements, please send us detailed information below without hesitation.